The 2022 Subaru Love Promise Community Commitment Award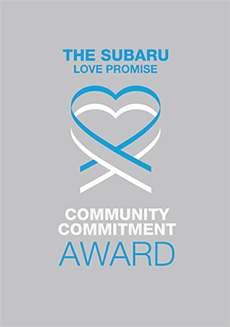 We've been nationally recognized for our dedication to our community and the Subaru Love Promise.
We're honored to receive the 2022 Subaru Love Promise Community Commitment Award. This award nationally recognizes Subaru retailers who are making the world a better place while demonstrating an outstanding commitment to supporting passions and causes in local communities. These efforts are focused in important areas such as the environment, community, health, education, and pets.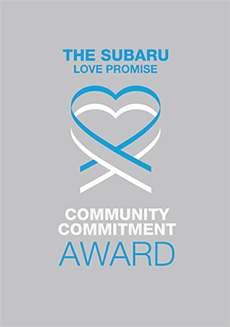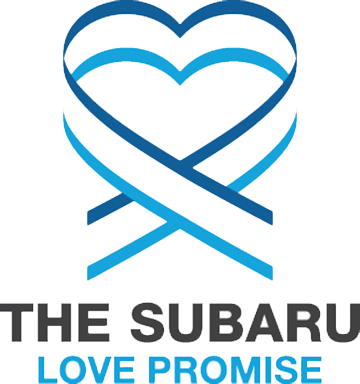 What is the Subaru Love Promise?
Subaru and our retailers believe in making the world a better place and the Subaru Love Promise is our vision of respecting all people. This is our commitment to show love and respect to our customers and to work to make a positive impact in the world.
How is DCH Subaru of Thousand Oaks dedicated locally to the Love Promise?
DCH Subaru of Thousand Oaks is committed to our customers and our community. Random acts of kindness show the people we appreciate and respect them, and in turn we gain their trust to do business and keep that business local. Honestly, we LOVE to give back.
Wildlife Conservation Society
Los Robles Regional Medical Center
Love Promise Stories from DCH Subaru of Thousand Oaks
Subaru and DCH Subaru of Thousand Oaks believe in making a positive impact on the communities in which we live and work. We uphold that belief through our Love Promise Community Commitment. Every month, we select inspiring stories from customers and partners from around our area who strive to support our collective commitment and feature them here
LIFE Animal Rescue and DCH Subaru of Thousand Oaks partner together to save lives! - Emily B
Through our partnership with DCH Subaru of Thousand Oaks, we hosted multiple Saturday adoption events throughout the month of October. We brought over 20 pets to Petsmart Westlake Village each week, and by the end of the month, LIFE Animal Rescue and DCH Subaru of Thousand Oaks helped over 32 dogs find their perfect, loving home. Thanks to these partnerships, we are able to advertise and grow our base of families in the community that are aware of the good work we do, and the families also became aware of how much Subaru supports and loves pets and helping needy animals to find homes. One beautiful story that came out of this month long event: A heartwarming story of love and the stars aligning to bring two beautiful siblings back together again. Lulu and Stanley survived the horrific dog meat trade in South Korea as puppies. Both made their freedom flights to America a month apart from each other. Both were adopted out to separate homes, but just a few weeks ago, Lulu was returned from her home due to a divorce. Stanley's adopters saw Lulu on our page when we were advertising our LIFE Animal Rescue and Subaru partner event, and knew it was Stanley's sister. They were interested in her, but lived in Seattle and had no way to make the trip out for her. We knew in our hearts these two special souls should be reunited. After a failed attempt to try to get her up North, she was finally booked on an Alaska airlines flight to make her trek to Seattle and to her new family. The heartwarming reunion made every hurdle so worth it- Stanley knew her right away and even started kissing her as she emerged from her crate. Brother and sister- now living their very best life together. A very happy ever after ending!

---
Ride On - Share the Love - Courtney R
Ride On is an organization that helps children and adults with physical and cognitive disabilities by providing them with physical and occupational therapy. These children and adults use the movement of the horse to improve specific conditions. DCH Subaru of Thousand Oaks donated a basket filled with Subaru goodies to Ride On for their live auction. The proceeds from the auction go towards care for the horses, care for the facility, as well as lessons from the instructors.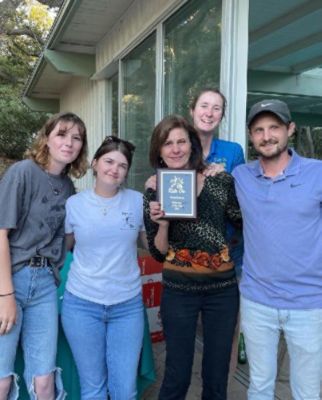 ---
Right Road Kids in the Community! - Courtney R
Paula with Right Road Kids and Courtney with DCH Subaru of Thousand Oaks went to Mountain Vista Elementary School in Fillmore and handed out supplies to all teachers in need. Supplies included backpacks for students, paper for assignments, pens, pencils, markers, books etc. Teachers were encouraged to take as much supplies as needed for their classrooms and students.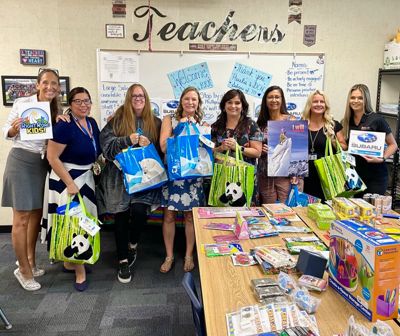 ---
Sharing the LOVE! - Paul L
DCH Subaru of Thousand Oaks is proud to support Right Road Kids as our home town charity for the second year running! I would like to also extend a heart felt thank you to our many loyal customers that helped us get to an all time high donation of $32,000.00 to this amazing organization as the help shape and mentor our next generation!! Keep up the great work!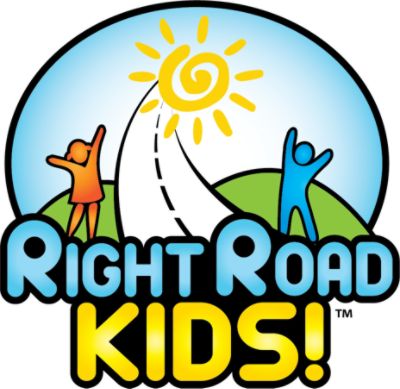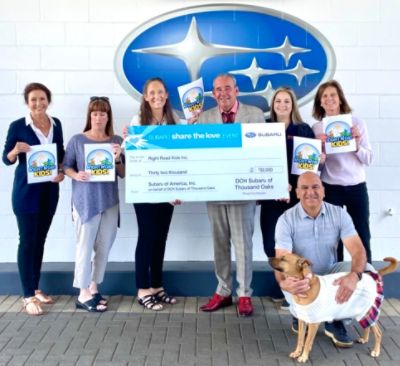 ---
Heart Warming....... - Paul L
DCH Subaru of Thousand Oaks in partnership with the Leukemia & Lymphoma Society, UCLA Health and Subaru of America was blessed to be able to deliver boxes of the warmest blankets EVER to the team in Westlake. The level of care and commitment of the staff is nothing short of heart warming! We were honored to be able to bring some additional warmth and comfort to the patients they tirelessly serve and care for!!! Thank you TEAM for allowing us to be a tiny part of your heroic efforts!!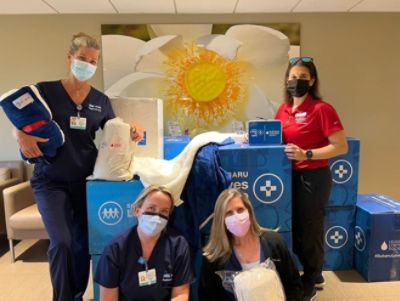 ---
Spark of Love Toy Drive - Marisa M
DCH Subaru of Thousand Oaks had the pleasure of participating in the annual Spark of Love Toy Drive. Over the course of a month, Subaru employees and customers worked hard to collect toys, clothes, and other items. These will then be distributed to local children in need to ensure a joyous holiday season for all.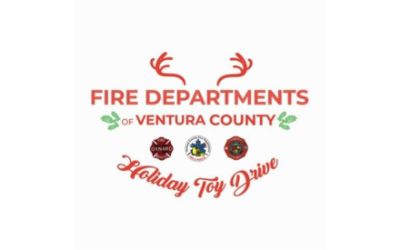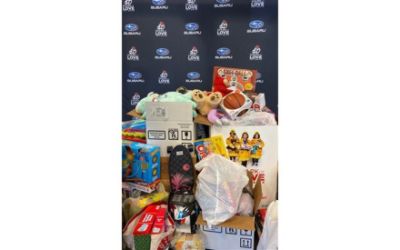 ---
Ride on Trailfest - Marisa M
Working with Ride On, DCH Subaru of Thousand Oaks had the opportunity to sponsor the annual Trailfest. Through this event, cognitively and physically challenged children are given the amazing experience of adaptive horse-riding. This style of riding meets the unique needs of these children, which allows for the enjoyment of physical and emotional benefits.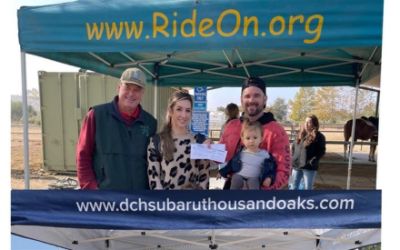 ---
Supporting Teachers & Students - Right Road Kids - Drew H
DCH Subaru of Thousand Oaks had the amazing opportunity to partner with Right Road Kids in their mission to strengthen education. We understand the lasting impact that a good education has on our community and our team wanted to contribute. DCH Subaru of Thousand Oaks collected a large number of various school supplies and donated these supplies to the local classrooms.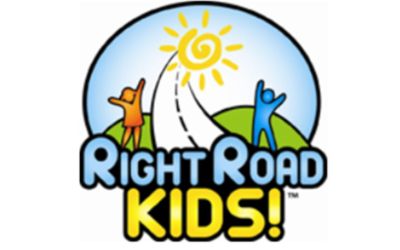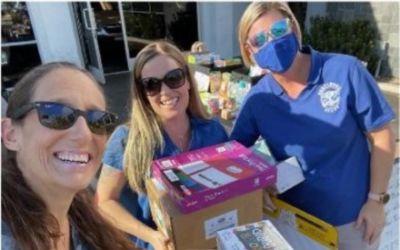 ---
Spreading Joy & Cheer During The Holidays - Drew H
During the holiday season, Subaru of Thousand Oaks always makes an effort to spread joy and cheer by supporting the "Spark of Love Toy Drive". Our team, along with our wonderful customers, gathered an abundance of toys to donate to the children of our community.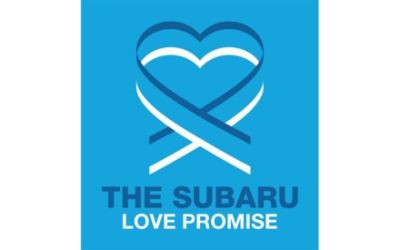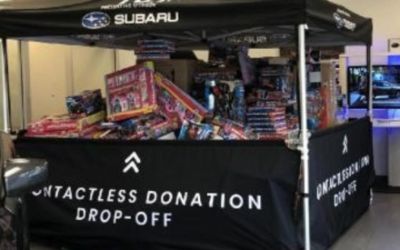 ---
Keep Our Furry Friends Happy & Healthy - Drew H
At Subaru of Thousand Oaks, we love our pets and recognize the need to keep our furry friends happy and healthy. Our team at DCH Subaru of Thousand Oaks created and donated "bark boxes" filled with various pet supplies to our customers and members of the community.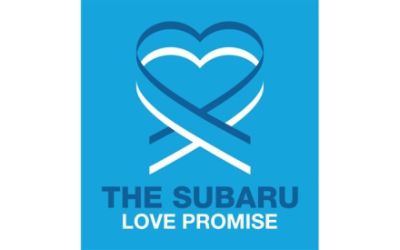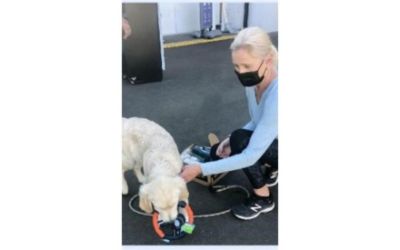 ---